After a year (and I mean a literal year, there's been no news about this since E3 2015), Ubisoft has finally broken their radio silence on South Park: The Fractured But Whole at their E3 presentation. With Matt Stone and Trey Parker on stage, we finally received some details about the sequel to the surprisingly fun South Park: The Stick of Truth.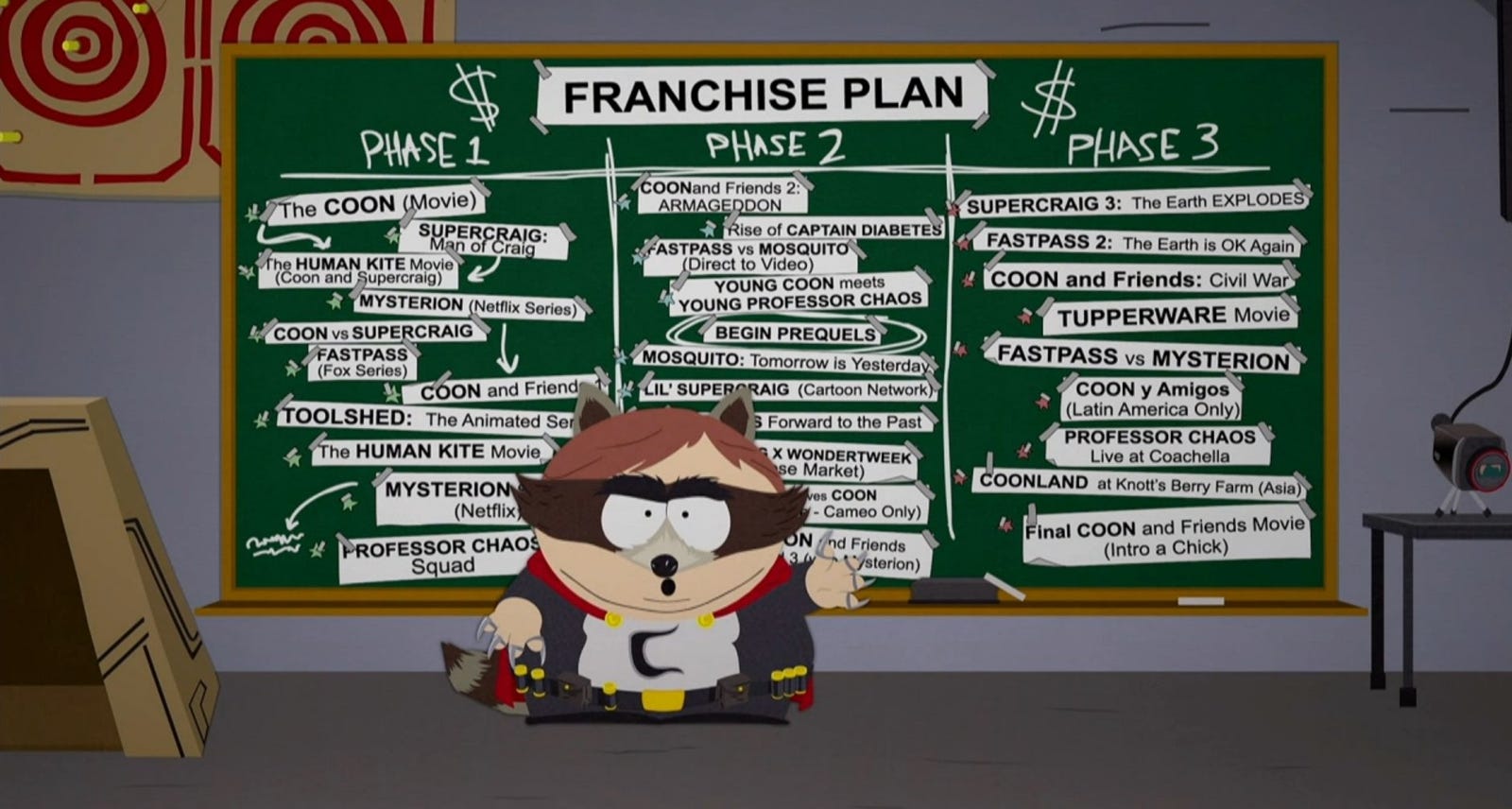 The Fractured But Whole takes place right after Stick of Truth, where the boys have grown bored of fantasy games and have instead begun playing superhero. Cartman hatches a plan to make several billion dollars by starting a superhero franchise (movies, Netflix series, and whatnot), but disagreements over the process lead to the group taking sides once again. In the middle is you, the New Kid. Though you were crowned king before, that was the old game. In the new game, you're back to being a plain ol' douchebag, and have to start from scratch, creating a superhero persona and joining the war.
There are a variety of classes to choose from, though only three were showcased, Brutalist, Blaster, and Speedster, focusing on melee, beam attacks, and speed, respectively. Combat, while still turn-based, now occurs on a grid, prompting you to change strategies depending on enemy and ally positioning. You can also use your farts to tear the space-time continuum (in other words, change the turn order).
The game's release date has been officially set at December 6th, 2016 for PC, Playstation 4, and Xbox One. Anyone who preorders from Ubisoft's store will also receive a free copy of Stick of Truth. PC players can get the game on both Uplay and Steam (though if you get it through Steam, you'll need to get a Uplay account to link it to).